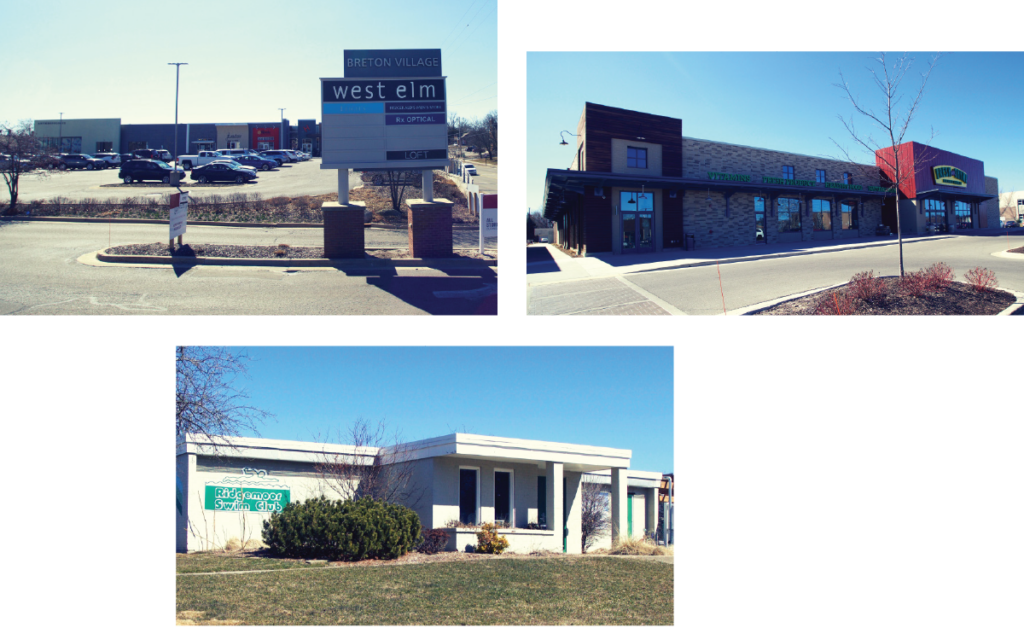 The Townhomes of Breton Village are located across from the Breton Village Shopping Center and conveniently situated in the heart of the action. Community residents can choose from a wide variety of shops, restaurants and entertainment. Peruse high-end boutiques like Lululemon, Free People, West Elm, Anthropologie, Talbot's, and more. Enjoy a quick stroll to The Omelette Shoppe for brunch or ride your bike to Houlihan's for Happy Hour. And, with Fresh Thyme so close, "Farm to Table" is at your fingertips.
At the end of your street you'll find Ridgemoor Swim Club, which has served our community for over forty years. Here you can host a swim meet, enroll in swim lessons or just relax and enjoy a beautiful summer day by the pool.
No matter what you love about this neighborhood, you can have it all at The Townhomes of Breton Village.
Proximity to area communities
Living at The Townhomes of Breton Village means you're in the heart of all that Grand Rapids has to offer. Whether you need to make a quick trip to the mall or enjoy a night out at Meijer Gardens, both are a short drive away. And there are plenty of other spots within just a few miles.